The Siljan School
a Swedish example of reform pedagogy with a focus on arts and the history of women
Juvas Marianne Liljas

Högskolan Dalarna/Dalarna University, Sweden.
Keywords:
reform pedagogy, arts education, home-schooling, the personal development ideal, aesthetics, free school system
Abstract
The aim of the article is to shed light on the reform school Siljan School as a historical lens on the education system. The School is analysed in the main part of the article in relation to The New Education Fellowship, and the reform pedagogical approaches which led to new schools. What is central for Swedish free school's formation are the ideals of reform pedagogue Ellen Key based in women's history and the view of arts education. In relation to the ideas of the Siljan School, its founder Signe Bergner Alm (1881–1945) is discussed as a fore-runner of the free schools which flourished in the tracks of the women's movement. Methodologically, Ricoeur's history criticism is a method of interpretation where the concept of retroactive forgetfulness (reservglömska) is significant. In terms of education history, links are demonstrated to the pedagogical significance of the middle-class salons for home-centred schooling in an era of collective education discourse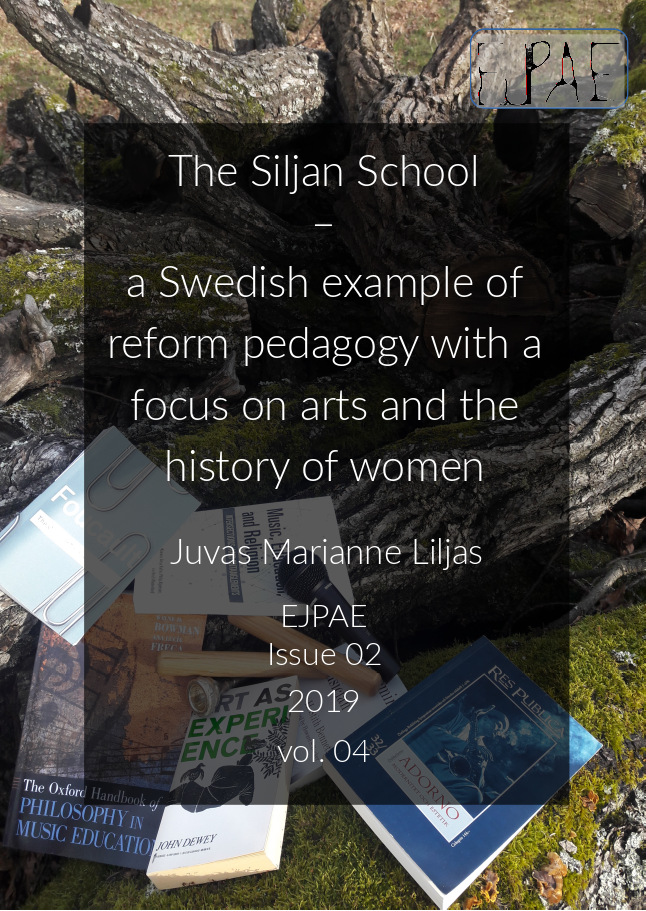 Copyright (c) 2020 Juvas Marianne Liljas
This work is licensed under a Creative Commons Attribution 4.0 International License.