Music Improvisation as an Aesthetic Event
Towards a transactional approach to meaning-making
Keywords:
improvisation, aesthetic experience, aesthetic event, Practical Epistemology Analysis, meaning-making
Abstract
Improvisation in general music education is still a somewhat underdeveloped practice. Moreover, attempts to justify its place in the curriculum have often focused solely on its (measurable) outcomes. In this article, we claim that a deeper understanding of students' meaning-making processes in experiences of improvisation is necessary in order to develop improvisation practice and research. The purpose of this article is to offer a music education perspective on improvisation based on John Dewey's transactional perspective on aesthetic experience and meaning-making. Related to this, we suggest and illustrate a Practical Epistemology Analysis (PEA) as a way of analysing meaning-making in music improvisation within general music education. The method of analysis is illustrated by vignettes from video analyses of music lessons in two Swedish schools with pupils aged 9-10 and their free improvisations. The vignettes show how PEA enables analyses of situated meaning-making in the progress of the pupils' improvisation activities. Further, the transactional perspective makes educational values of improvisation visible, such as musical and personal agency, and elucidates cognitive, embodied and ethical aspects of musical meaning-making.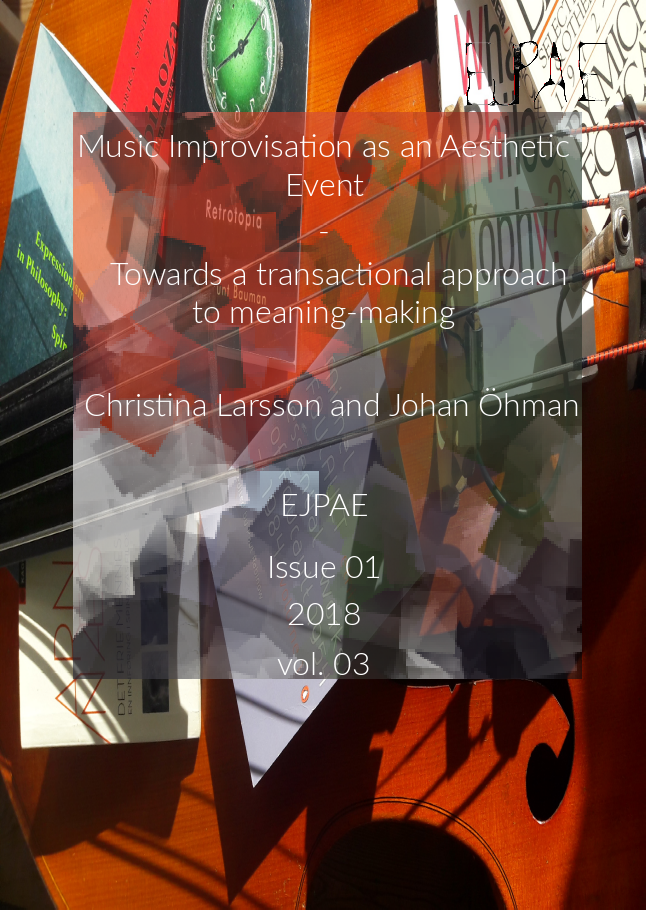 Copyright (c) 2018 European Journal of Philosophy in Arts Education
This work is licensed under a Creative Commons Attribution 4.0 International License.